Portobox for M/Y ATLANTIDE

In 2018 Royal Huisman Shipyard contracted us to build a Portobox for one of their trusted customers, an American entrepreneur. This unit was for the 42-meter yacht named Hanuman. For details see previous reference on this website.
In 2021 Royal Huisman Shipyard and Huisfit were commissioned another restoration project, the rebuilding of the 1930's yacht Atlantide, a 37m /122ft classic motorsailer owned by the same client.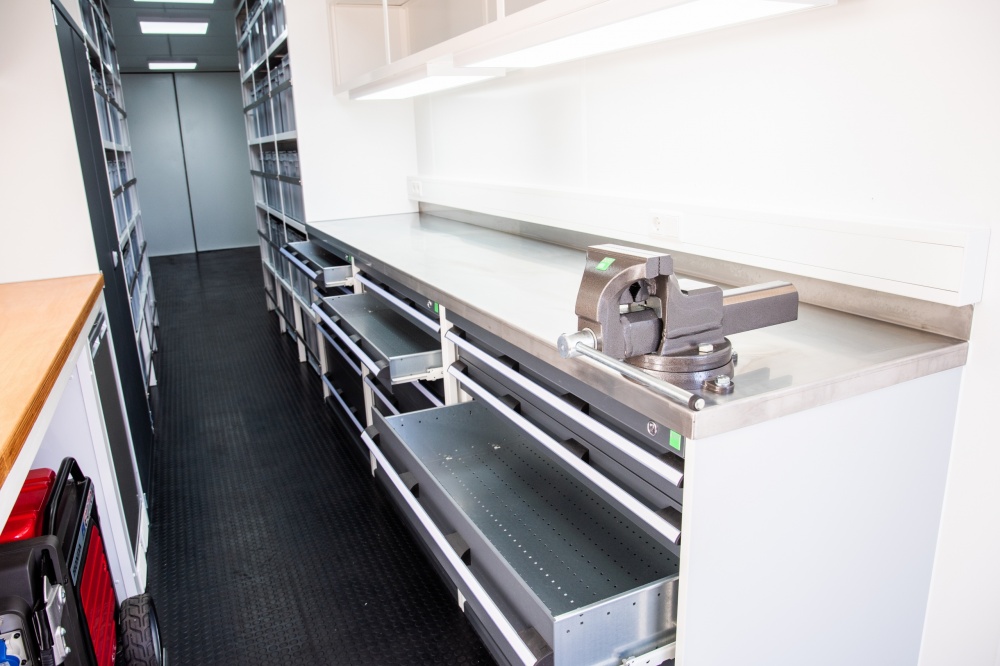 Subsequently this valued customer assigned us again to build a Portobox for this esteemed project. The same high standards were applied to this unit. The basis being a double doors, 40ft high cube container which was transformed into a workshop and storage space.
First the container was completely insulated and fitted with anti-slip flooring. The layout was divided into three sections. One side was set up as a workshop with a stainless steel workbench, the middle was furnished with a self-made racking system with boxes for spare parts, the other end serves as a garage for two tenders with an extendable lifting beam with trolley to facilitate the loading and unloading of the boats.
The entire Portobox was fitted with 230V and equipped with a Victron Auto Transformer to regulate the power from 115V to 230V. A portable Honda 7KW generator provides flexible energy on board or at shore.
An Airco Hotspot Energy for both 115V and 230V ensures a comfortable working climate. The Portobox was again equipped with BOTT interior and LED lighting. A Dometic CRX140 fridge fits nicely into the whole design.
The Portobox was painted in a colour by customers choice.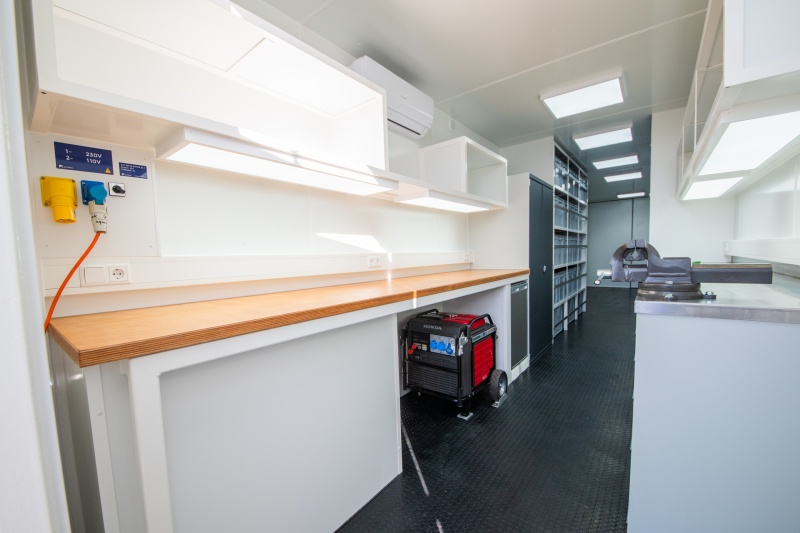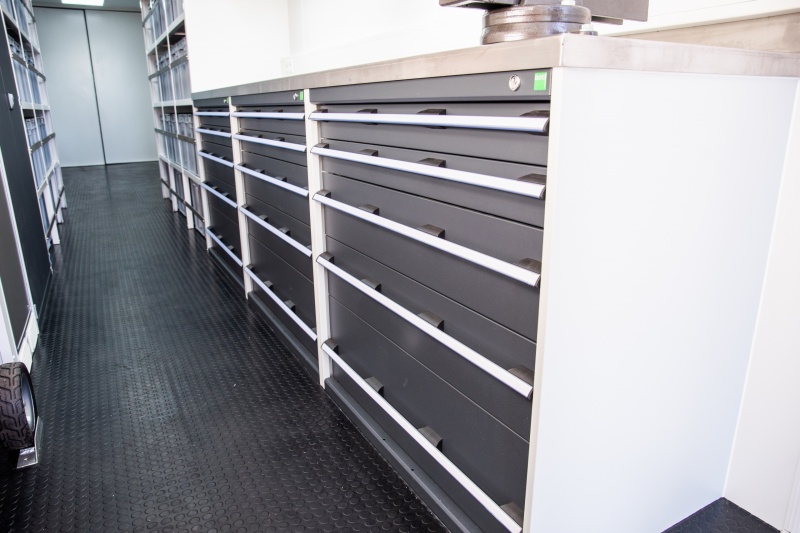 Photogallery