Portobox for S/Y Alea

Mr. Federico Pettenella commissioned Vitters Shipyard to build a spectacular '50-metre-plus' sailing yacht. SY Alea was launched in spring 2022 and is capable of sailing all over the world. Therefore the crew had a specific request for two service containers for this yacht. One storage container and one workshop container.
Portobox is specialized in custom-made nautical workshop and storage spaces. We were assigned to carry out the building of these two containers.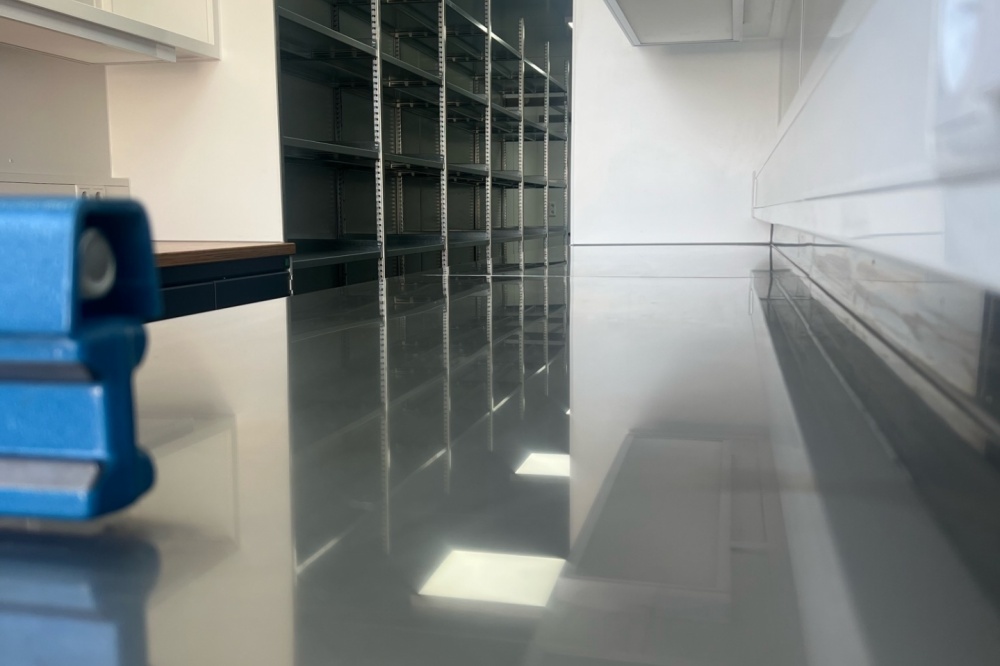 C1 Storage container
For trips around the world the specific request was adequate storage place for the splashes. This would provide the crew with the opportunity to dry dock the ship whenever this was needed. The splashes accompany the ship all over the world. Portobox had a solution for this clear demand.
A special crane was installed to haul the splashes into the container. The splashes are then solidly secured in order to prevent the load from shifting during transport at sea.
Extra shelves were installed with a special system of locking strips in order to safely secure the grey storage boxes. The container was equipped with an electrical pack, LED lighting, shore power 220V and a Victron autotransformer from 110V input to 230V output.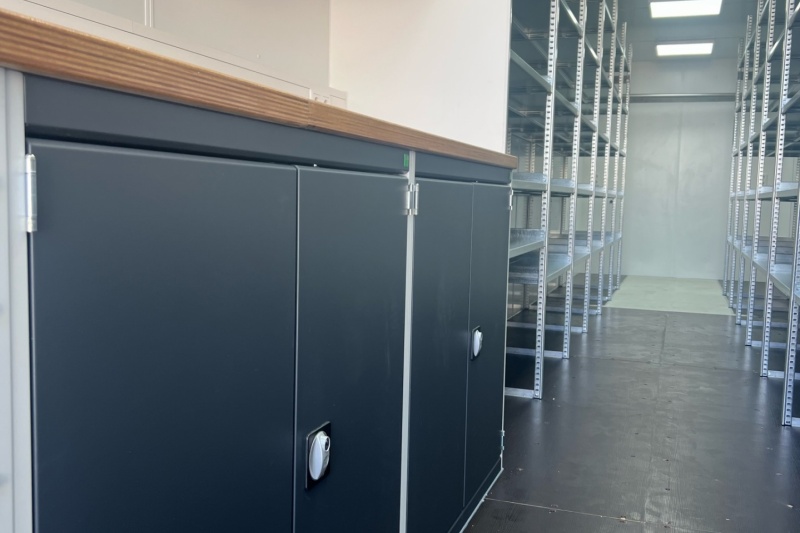 C2 Workshop container

For this container the wish was to divide the container in a workshop and a storage room. Therefore BOTT units with drawers and swing doors were assembled. The workspace was split up in a clean and soiled area. On the right side a stainless steel workbench was fixed and on the other side a wooden workbench. Above the workbenches storage shelves were fixed.
This container is fully insulated and furnished with smooth white interior creating a sterile and bright working environment. Furthermore it was equipped with a Victron autotransformer from 110V to 230V output, LED lighting and several power points. An air compressor installation was built in. Storage racks wit special locking strips were installed to secure the stored equipment. A tailored rope bar was mounted in the back to organize the hawsers and ropes.
Photogallery